What do we think?
The availability of certain tools and functionalities is not enough. They must be complete and save time. They must be fast, work flawlessly and be easy to use.
Work with clients
---
Fitsys allows you to maintain a complete database for each of your customers – a file with the ability to customize fields, a history of actions at your site, a customer interface in which customers can track their visits and purchases. You also have the opportunity to add penalty fees according to many criteria, as well as to give points according to the loyalty system. The system also allows quick and easy communication with customers and their timely notification of important changes. You have many options for configuring subscriptions and packages. In addition to the standard ones, you have additional ones available – sharing, personalization, assign to an employee who will perform the service, promotional, family, and corporate plans.
Customer virtual wallet
Each customer has their own virtual wallet. You can add an amount from a gift voucher or deposit, and you determine how the customer uses the funds in it. The account can also be used as a credit account, and subsequently the client can repay his debts. If you activate the loyalty option, the money in it will accumulate automatically.
Detailed customer profile
The personal attitude towards the client is the basis of building loyalty. Fitsys helps you show personal attitude.
communication with the client through the system and saving the whole history – email, SMS, Viber and push notifications
configuring and sending surveys
setting up targets
attachments 
configuration of personal discounts for a specific or group of goods and services
customer file with custom fields – you can write and track individual workouts, describe the settings of the equipment used, any medical problems, any preferences and any information you want to keep for the customer and have available for future visits
Categorization 
you can create new information fields (labels) of different types to identify and filter customers by important features such as VIP, friends, employees and others.
Reservations
---

Fitsys maintains a detailed booking calendar. The system has many settings that you can apply for all or individually for a single event and reservation. Automatic maintenance of waiting list and notification, reminder message for customer and employee and much more.
Various booking options 
You determine how and when the client must pay for his reservation – online, only with a prepaid package, only with the available balance on his account or on site at the club.
Communication with the client 
You have many options for direct connection with the customer through the system regarding his reservation – from the web portal, mobile application, email, SMS, push notification and Viber. The sending of "I will be late" by the client is done with one button.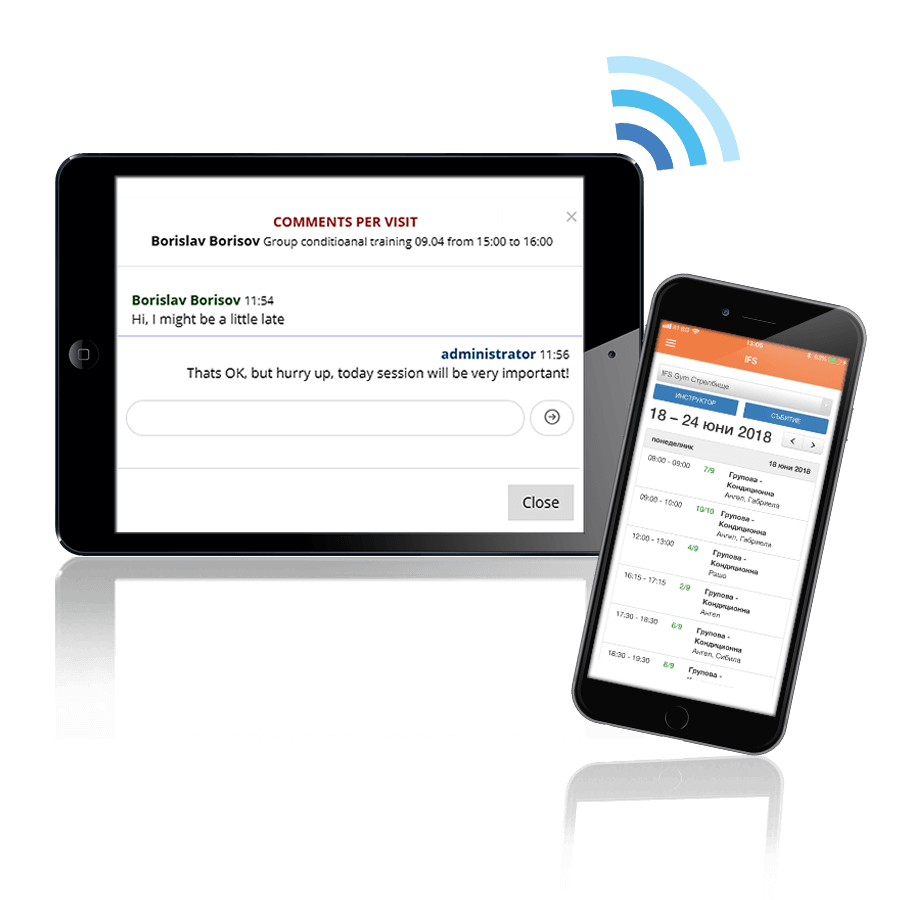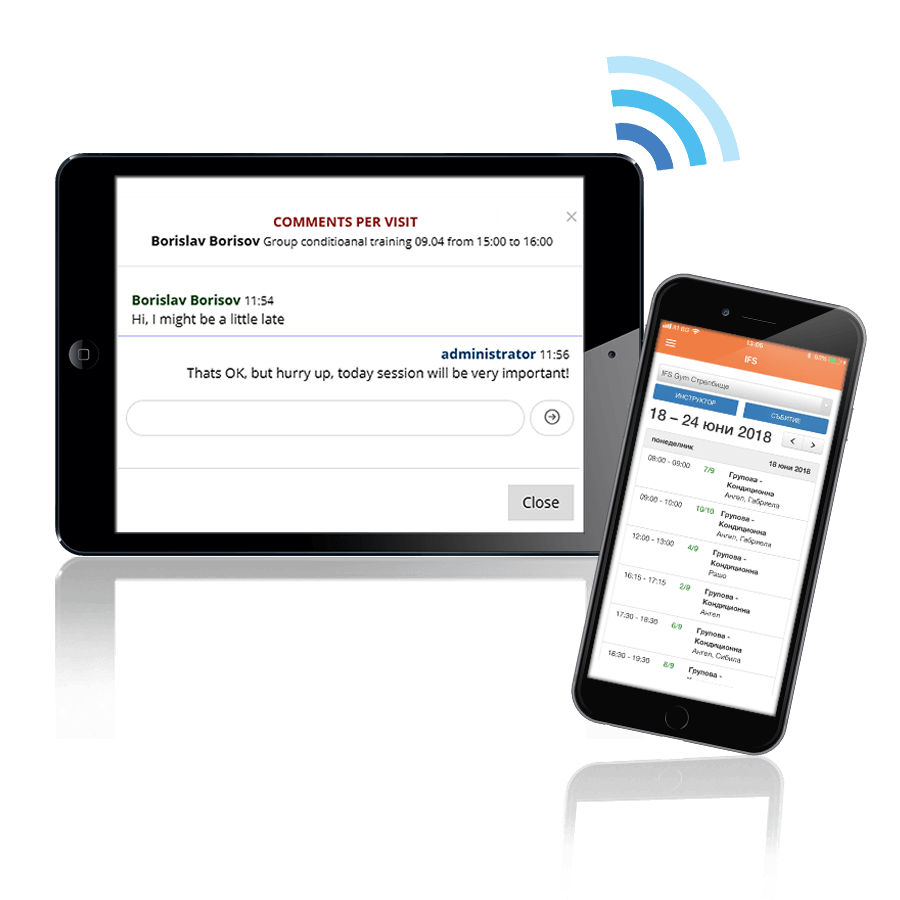 Non-appearance protection
We offer tools that will minimize the cases where customers book a place and do not come. The system monitors and blocks these customers from subsequent bookings. You can limit the registration to be made only in case of availability of the amount in the customers wallet, with prepaid package or direct payment online. You may also add penalty fee. 
Mobile application with your custom design
---
Custom mobile app with your name, logo, icon and design. Customers will only associate it with your club and brand.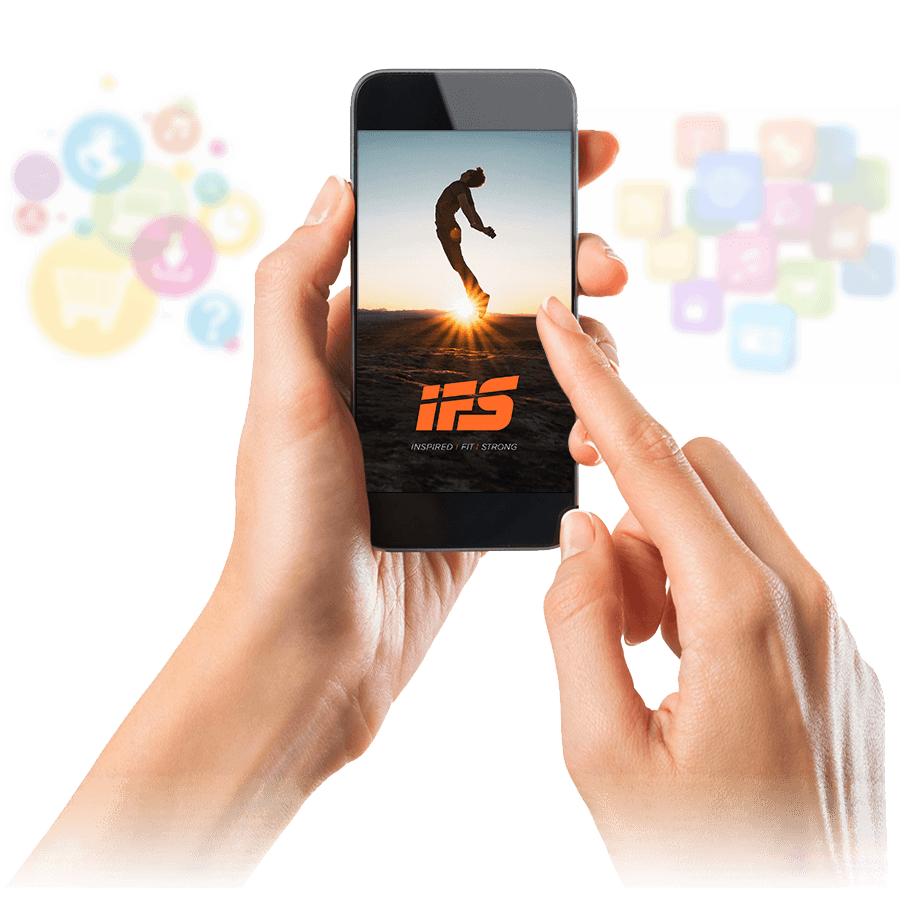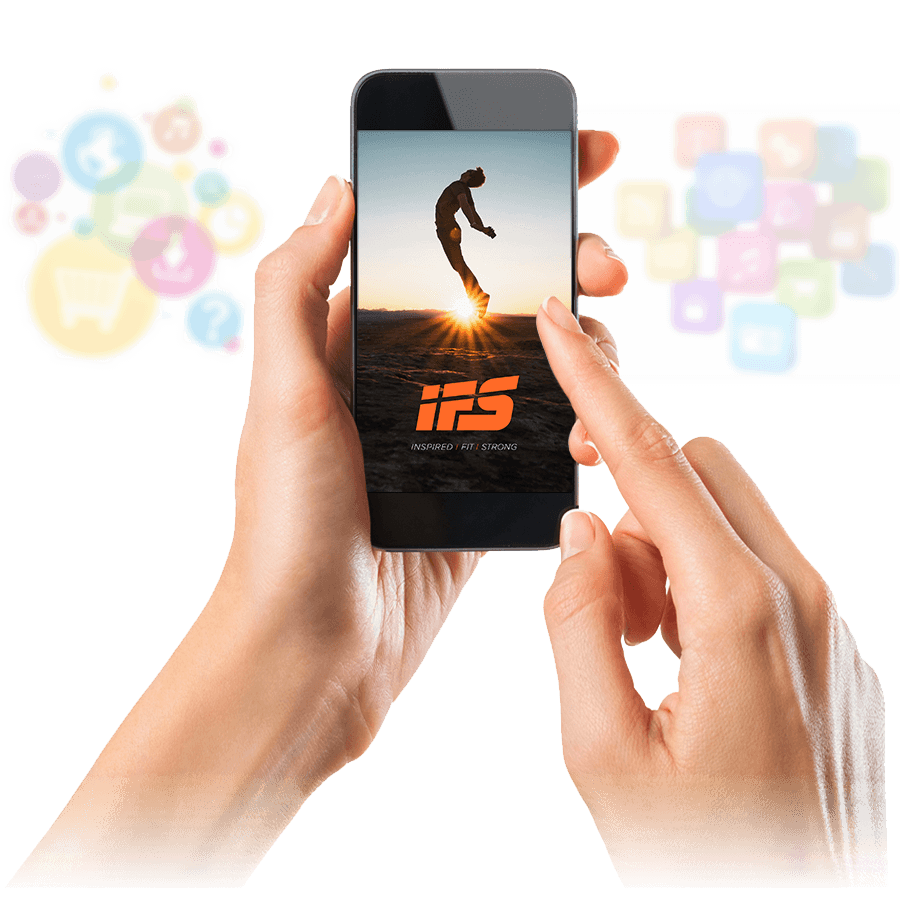 Through the mobile application you have the opportunity to communicate with your customers without restrictions. You can create your content in the system or send external links to your customers. Promotions, offers, blog posts, vouchers, reservation invitations, reminders for upcoming reservations and more than 20 automated notifications.
Reservations
The customer can make a reservation at any time with just one click from his phone.
Profile management
The customer has access to his own account anywhere and anytime via his mobile phone. Settings, subscriptions, history of purchases and performed services, amount in the wallet, actions prescribed by you – therapies, exercises and others.
.
Automated notifications
Over 25 automated notifications for customers and employees with 4 channels for receiving – SMS, Viber, Push and of course email. With fitsys you can automate a very large part of the communication.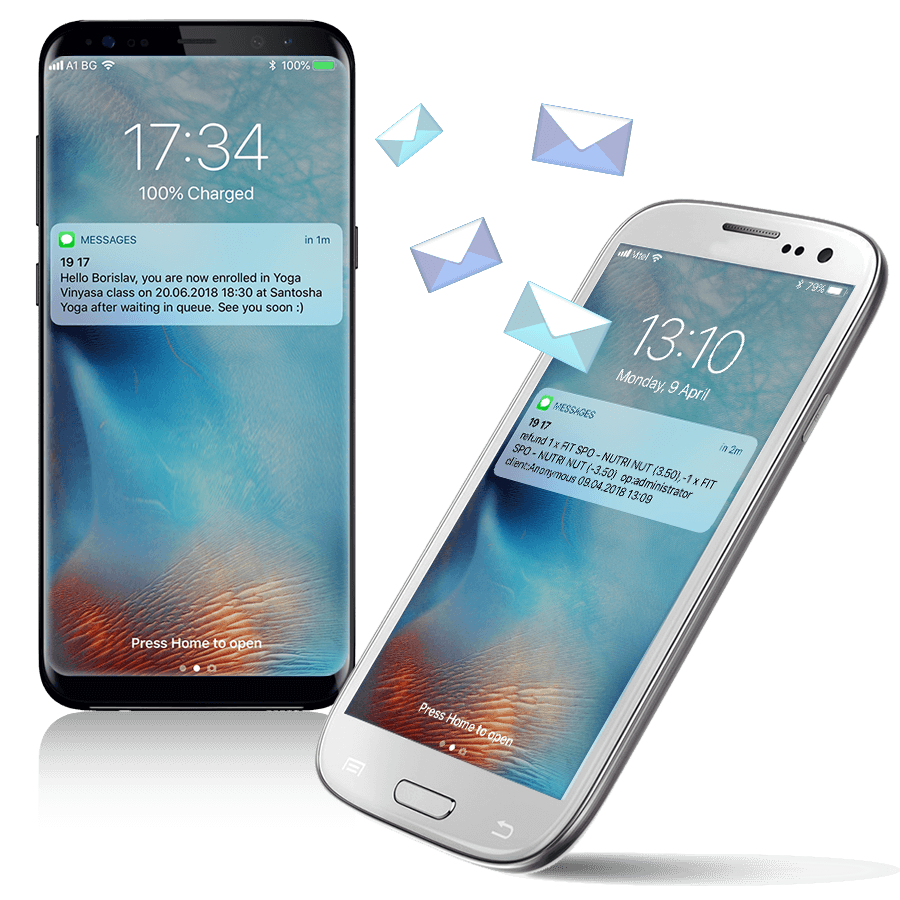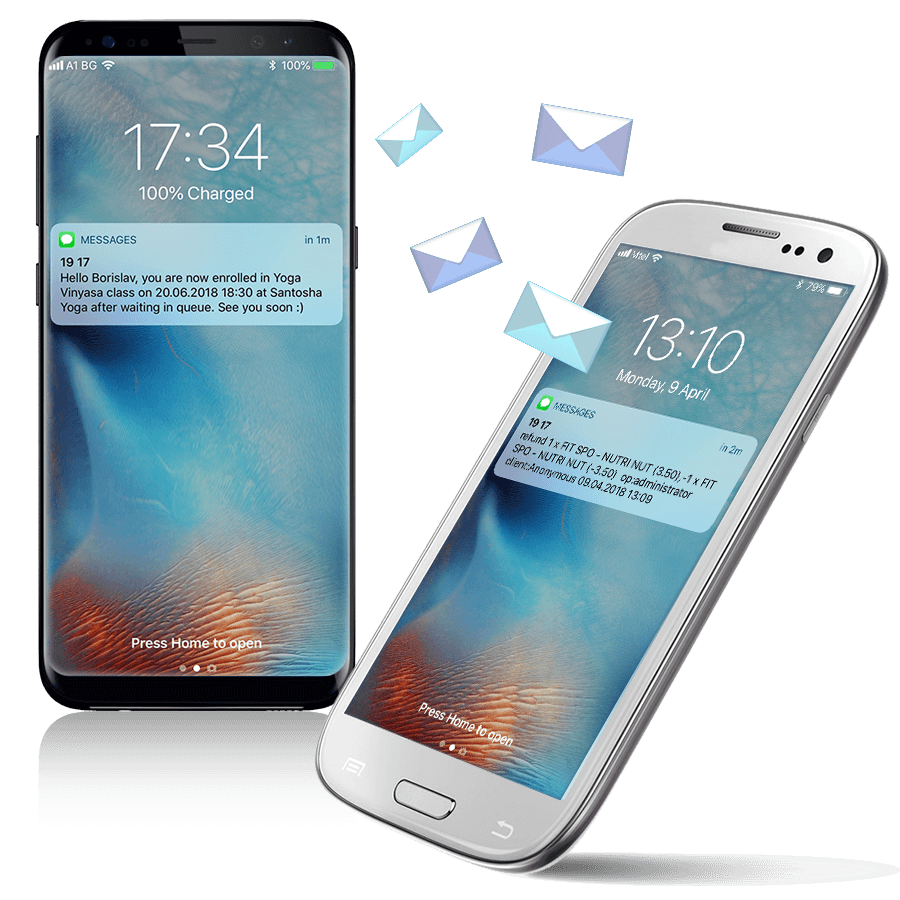 Reservations
You can automatically notify the customer when he subscribes, unsubscribes, is in the queue  in the waiting list and when its his turn, notify about an upcoming reservation.
Purchase of goods
Customers receive an email in which you can include a description of the use of the purchased product and further promote it.
Birthday
Viber notification with a picture and greetings will help build loyalty.
Thank you email 
You can configure at the end of the day everyone who uses your services to receive a personalized thank you email.
Reminders
In cases where a service needs to be performed periodically, all you have to do is configure fitsys to send an automatic reminder to each customer that it is time for a new booking. An expiration subscription reminder a day or a week in advance helps customers as well as you not to have a break in the renewal of package offers.
Marketing notifications and push notifications 
You can send messages with promotions, marketing notifications, and if you have a mobile application to send push notifications directly to your customer's phone with news, important messages or marketing notifications.
iCustomers portal 
---
It can be integrated with your site, regardless of the design, or you can use it alone if you do not have a site. Through the portal, your customers will be able to manage their account.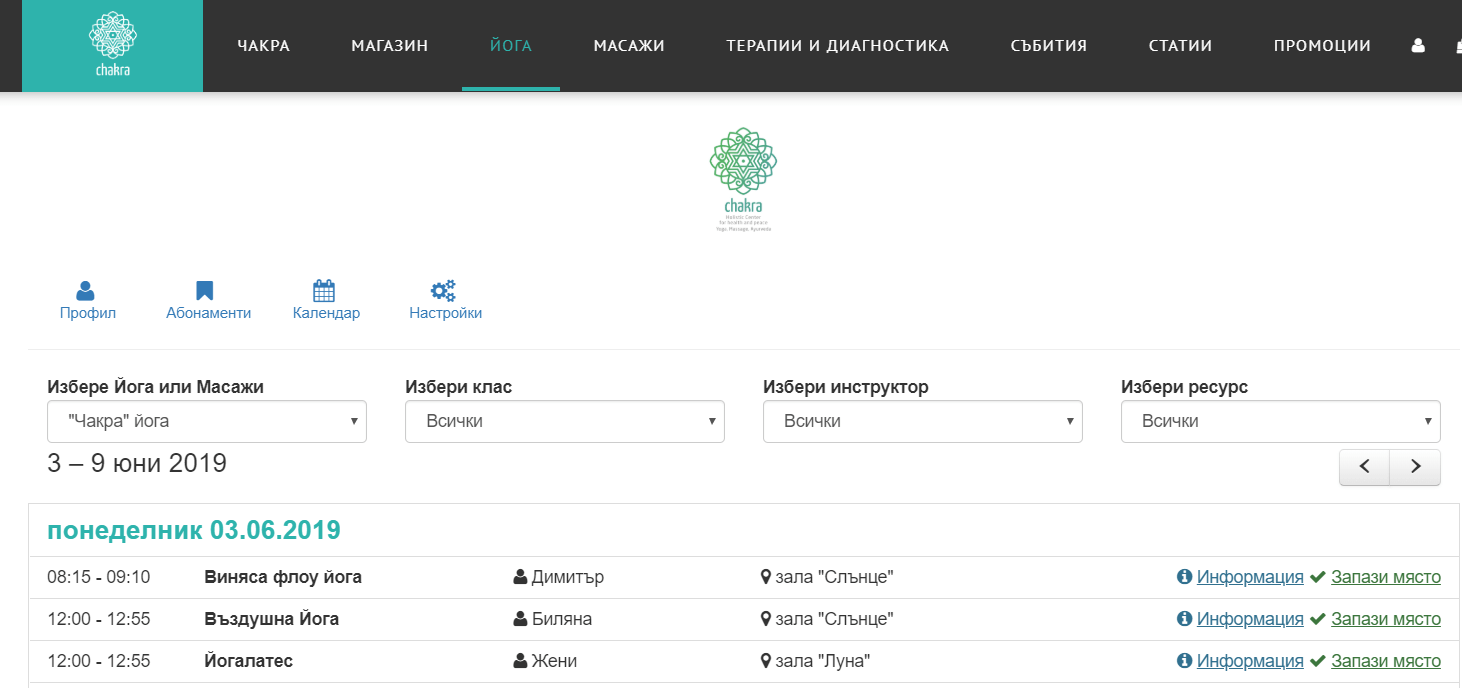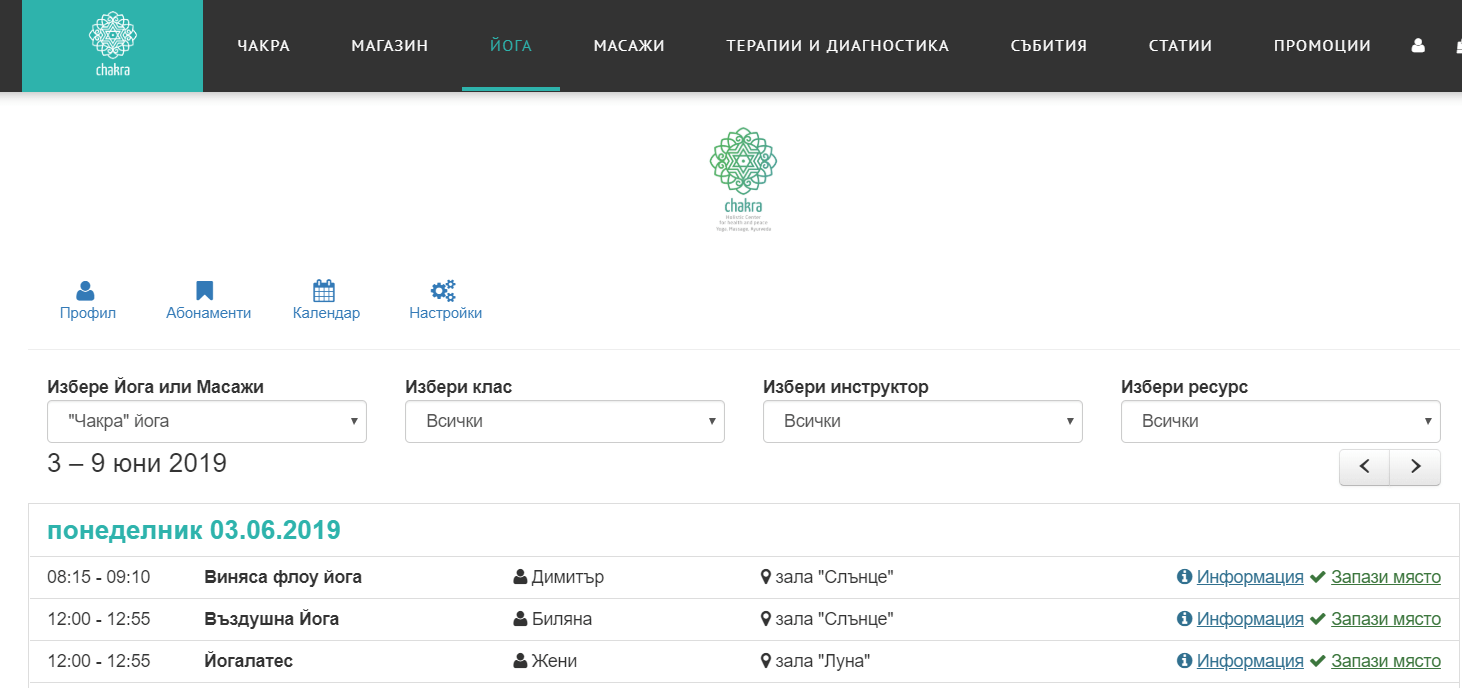 Reservations
Through the portal, customers will see your schedule and will have the option to book a place. 
Online payments
By integrating fitsys with payment service providers, you will be able to accept online payments.
Profile
Services provided, goods purchased, packages and prescribed therapies.
News 
Through fitsys you can create your content or refer to external links. Your customers will have access to this content through the news menu in the portal.
WarehWarehouse and inventory 
---
The system has all the tools to manage many warehouses and products in different sites.
Detailed reports

At a glance you get information about what happened in the warehouse for a certain period. Receipt, discharge, transfer to another warehouse, wastage and products used as consumables for services. All this information can be extracted in excel or pdf format and submitted for accounting.
Reminder for low stock
You can receive reminders when you have low stock so you don't run out of critical items.
Warehouse Revision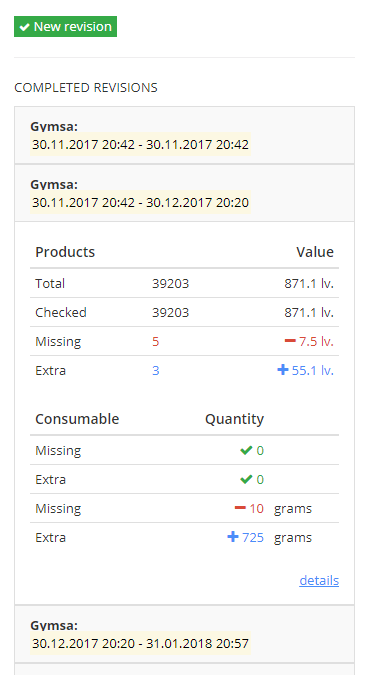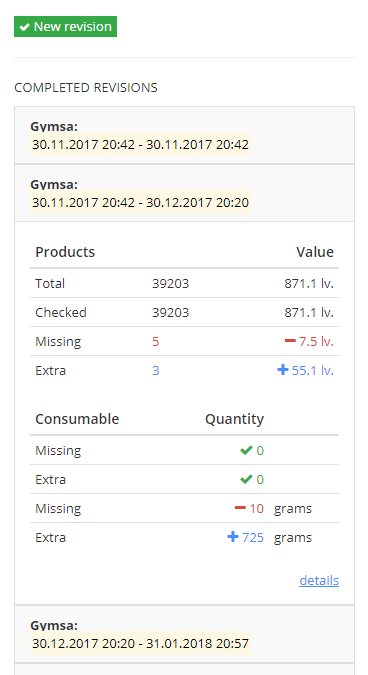 You can make a partial (of one or more items) or a complete revision of all items in the warehouse. The revision provides you with information about the differences and the ability to automatically update the quantities in the system to the actual ones.
Consumption of consumables
When ordering goods and consumables from the warehouse, you can indicate that they were used for services. The system itself will deduct them from the total cost of all services and add them to the expense statement. This is a quick and convenient option to keep track of your expenses.
Orders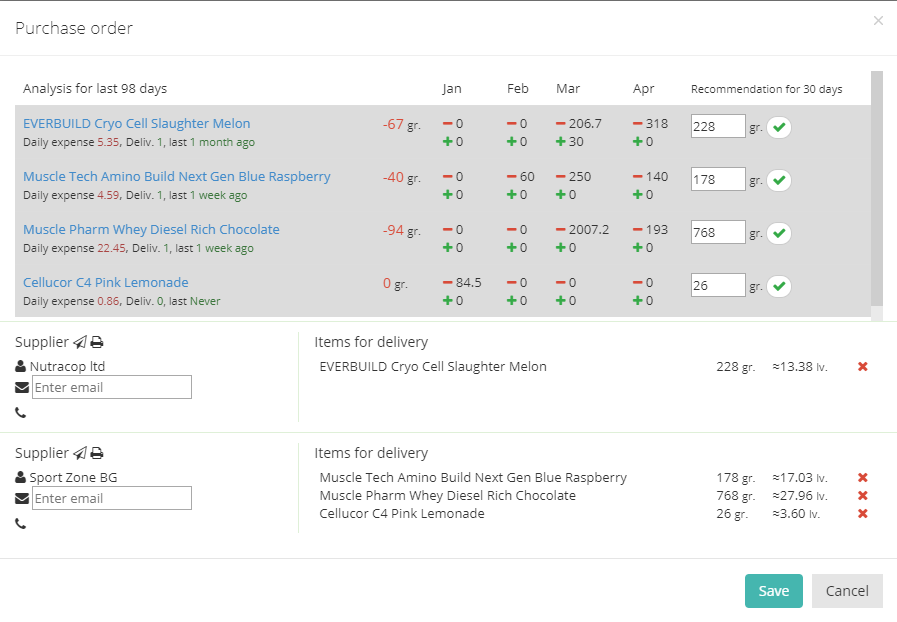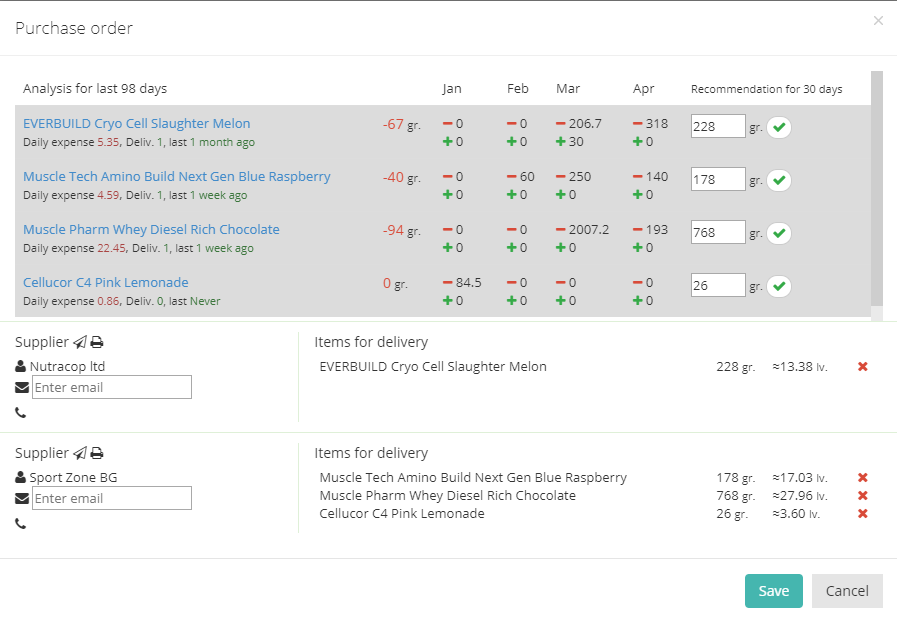 Fitsys calculates how much you use from each product or consumable and offers you the required quantity to order.
Reception
---
The first customer of fitsys assigned us to solve one main problem – to remove the queues from the reception at peak hours. We designed the system to allow the maximum number of visitors to the reception for a minimum of time. Each operation is performed with one action – sales of products and services, use of prepaid services, subscription renewal and others. Possibility to use barcodes and access cards with barcode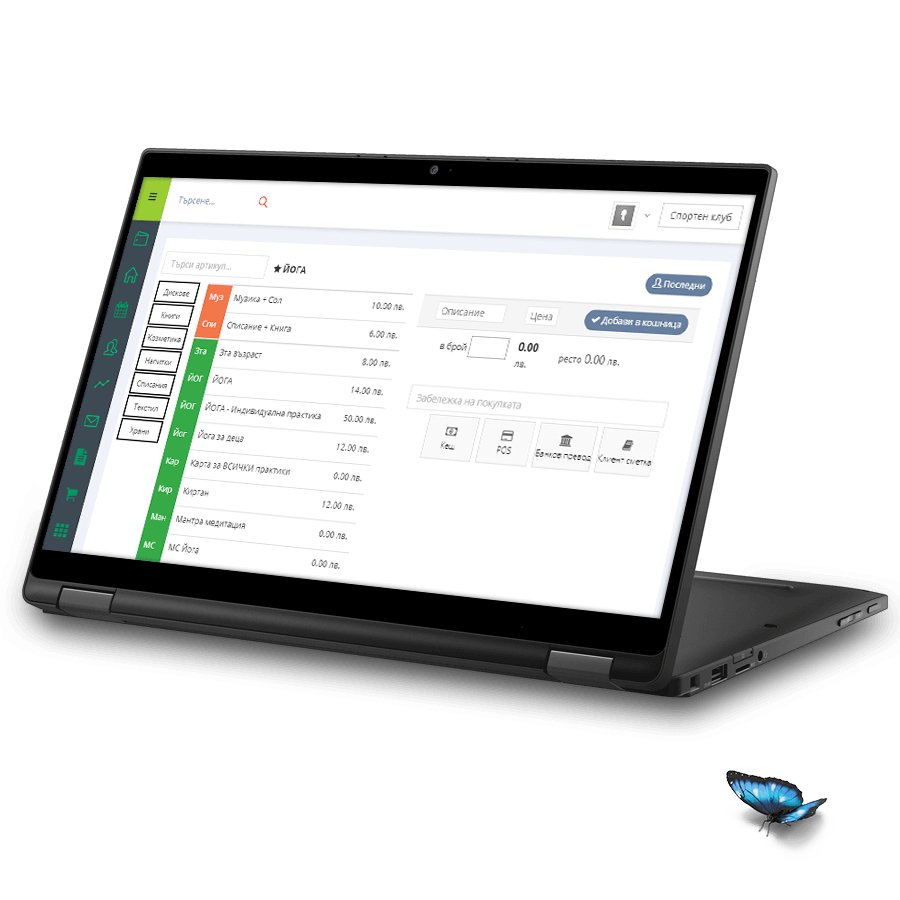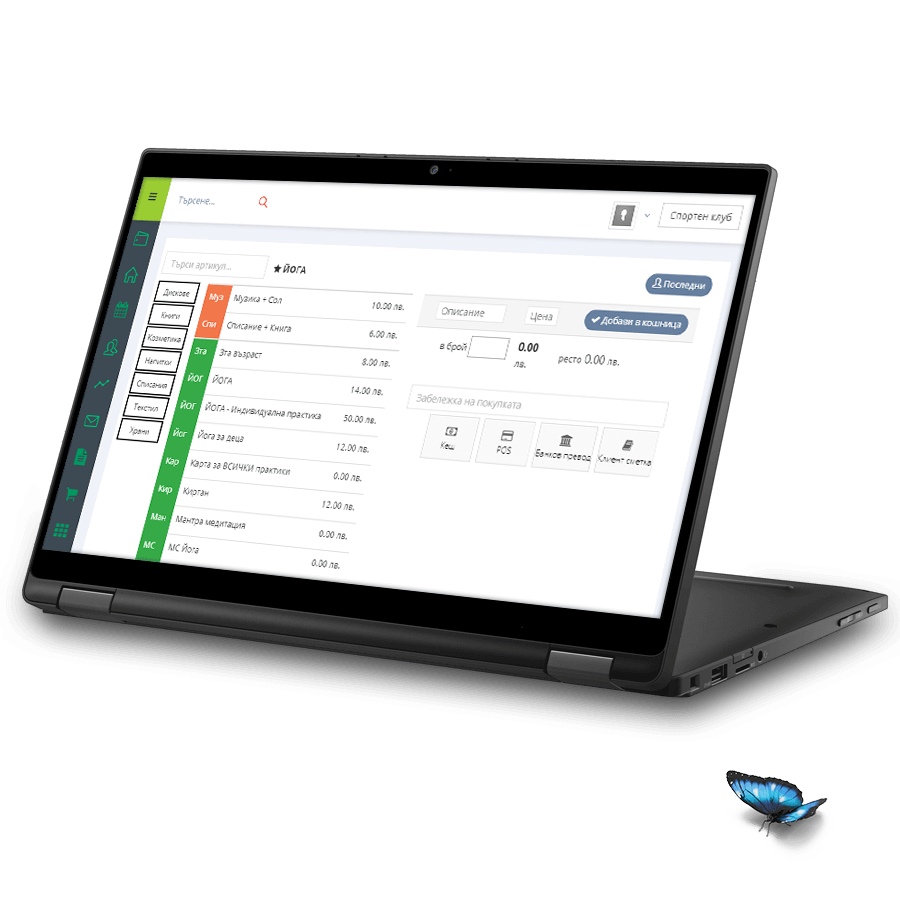 Self-service
You can turn any tablet into a dashboard and take advantage of many optimizations. New customers will register themselves. You can obtain informed consent. Visitors can check and book a place for an upcoming group, workout or event.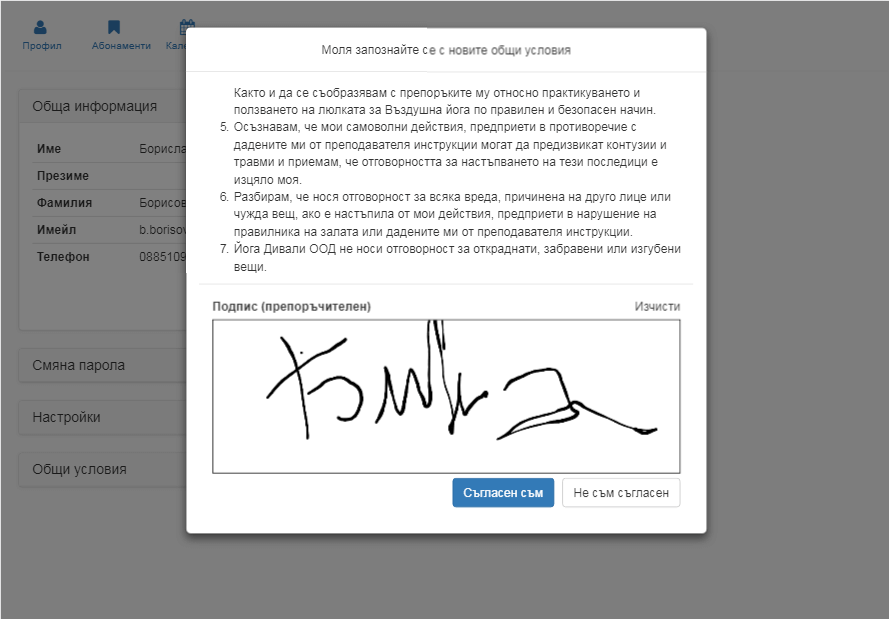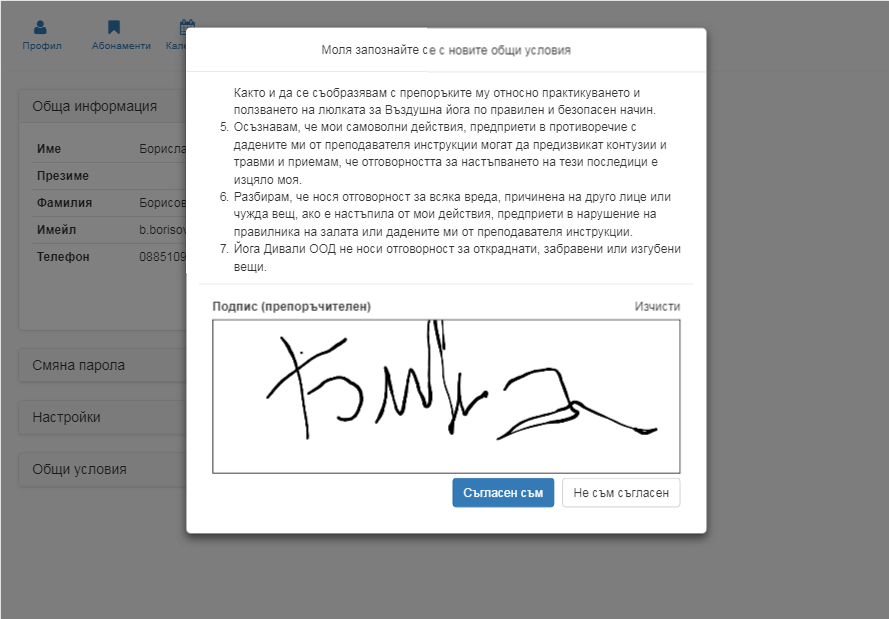 POS
You have full POS functionality. The speed combined with all the necessary functions allow the system to be used even on sites with a completely different activity such as a cafe, restaurant, bar and others.
xpenses
---
Without expenses tracking, no business will last long or at least not reach its full potential.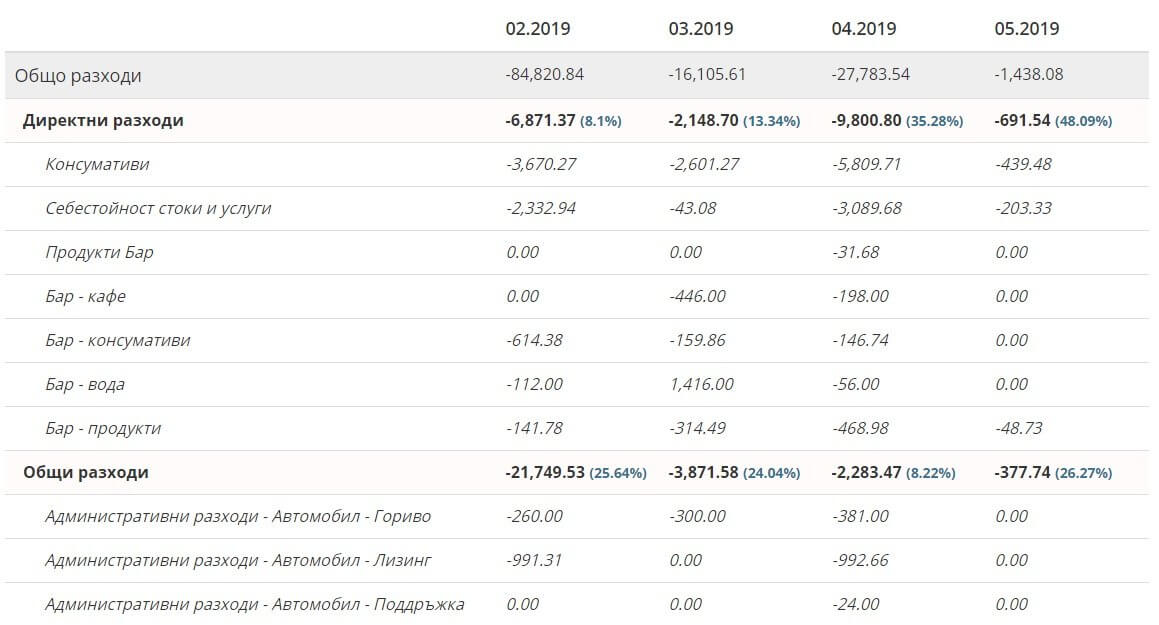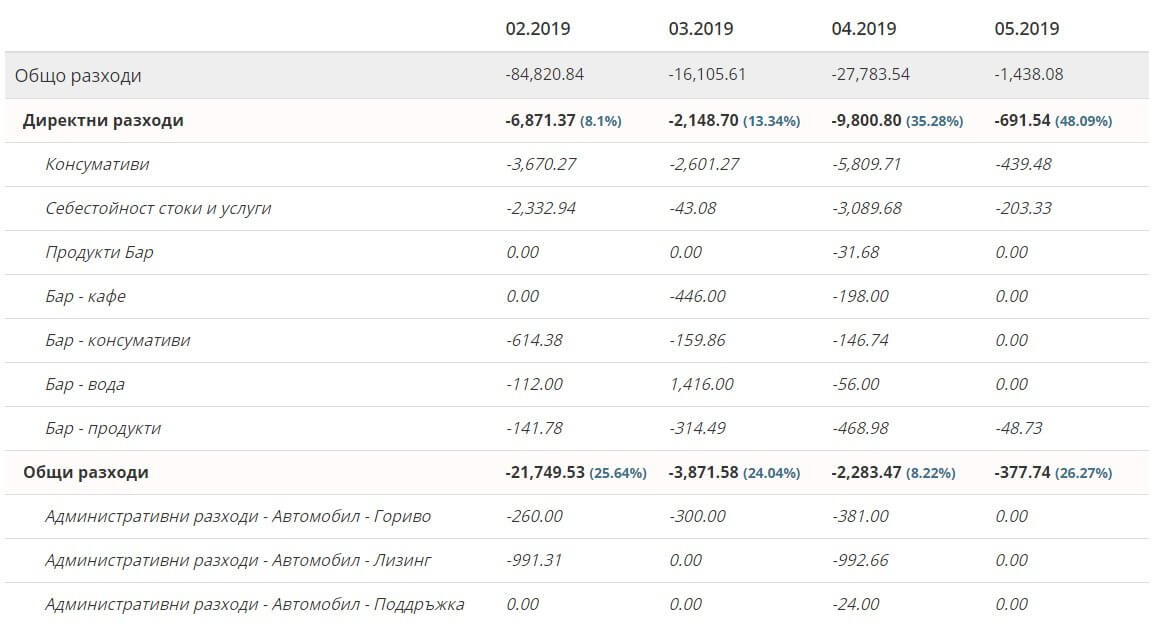 Automation 
Fitsys can automatically calculate some of the direct costs such as commissions, the cost of services and products, and the consumables used.
Easy to enter Лесно въвеждане
The process of entering new costs is done with minimal effort. If you mark that the amount of the expense is taken from the cash register for the day fitsys will take care to release "official export" from the fiscal device.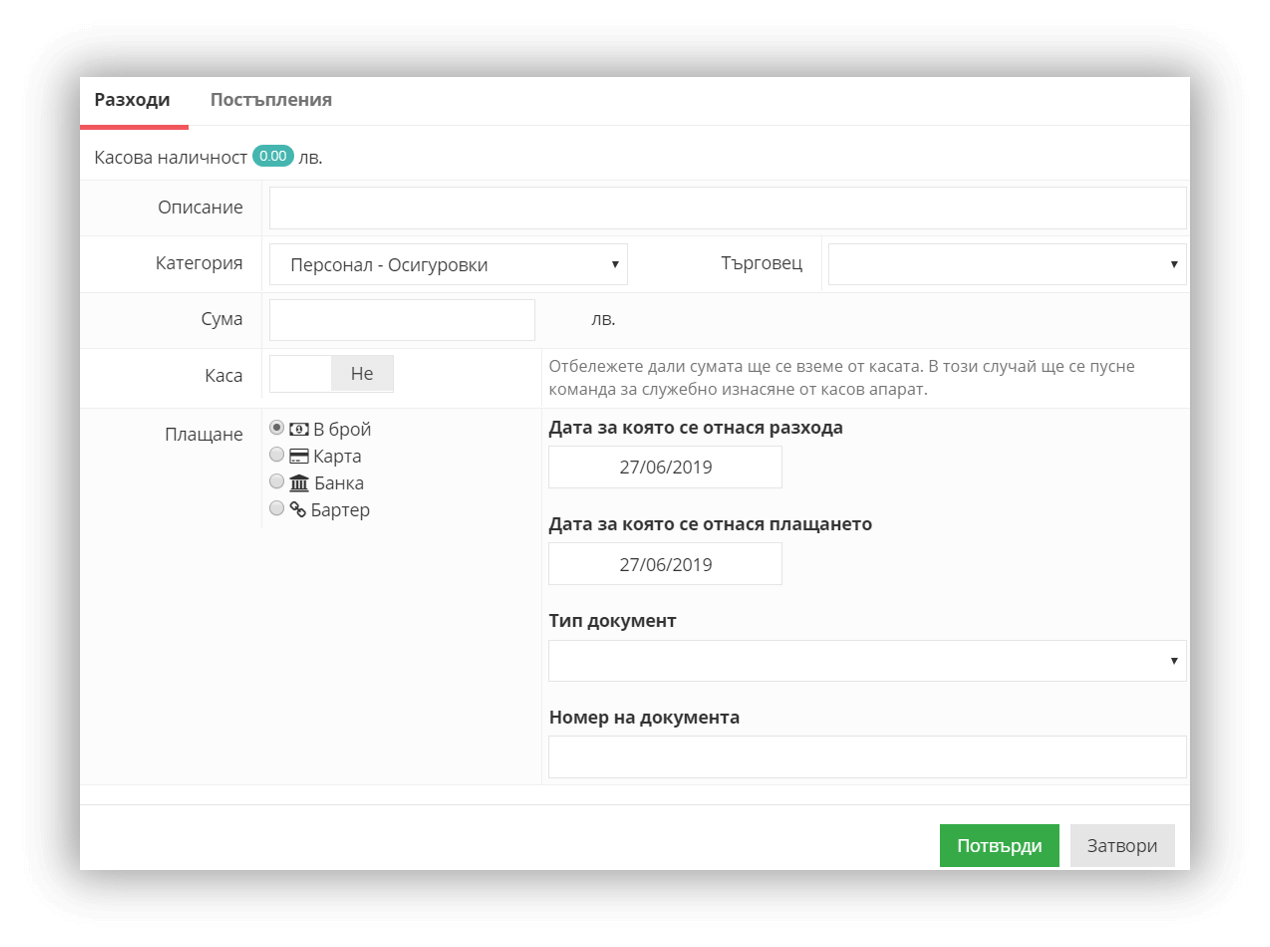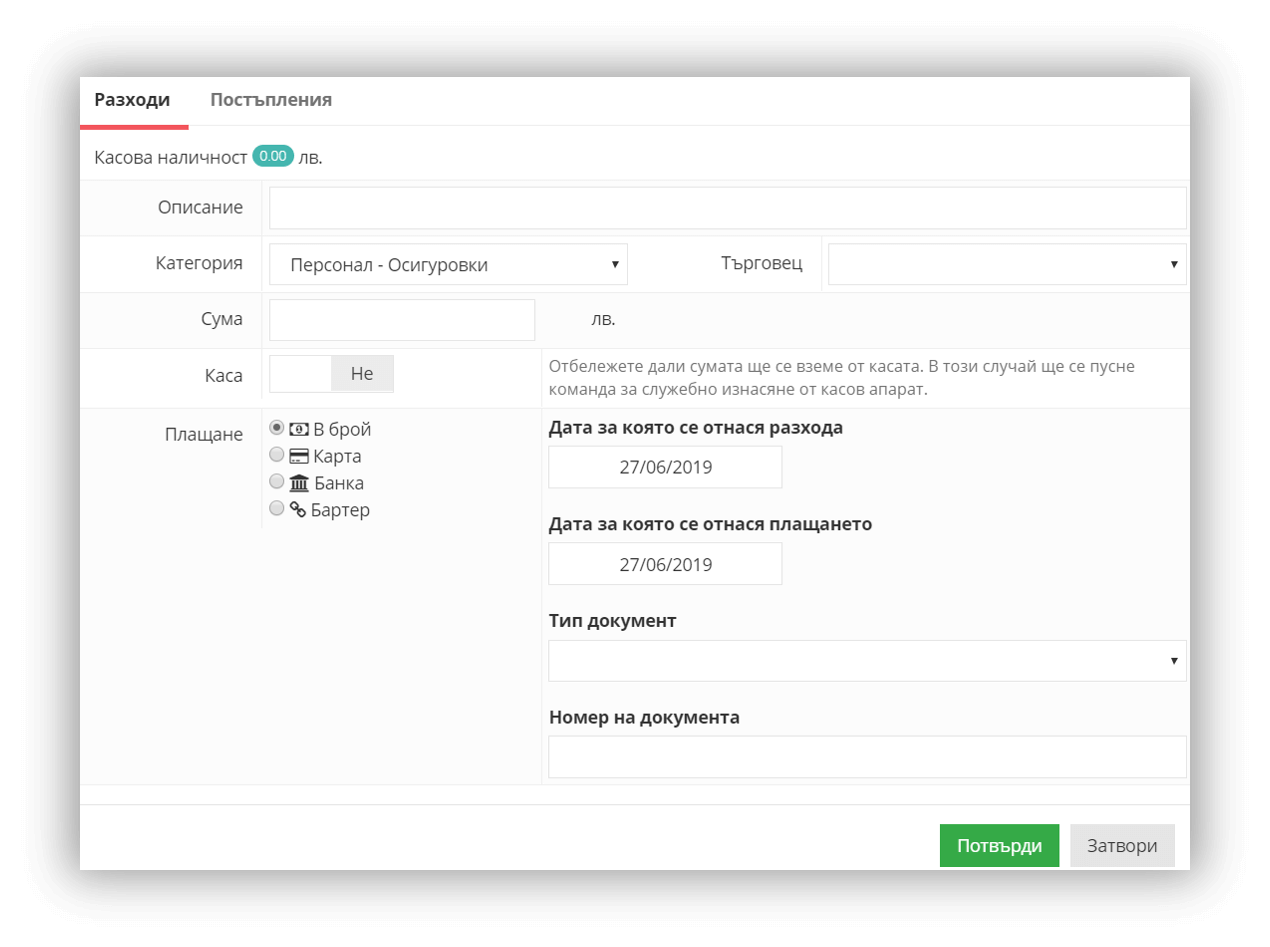 Consumption of consumables
Fitsys offers three ways of discharging consumables from the warehouse when performing procedures. Automatic, semi-automatic and manual. Use one of them or a combination. We have made it as easy as possible to maintain accurate quantities in the warehouse.


Access control 
---
Fitsys can intelligently control, according to your preferences, your access control system. You serve the customers and we manage the system without the need to use other applications or software and most importantly without any delay or waiting for the customer.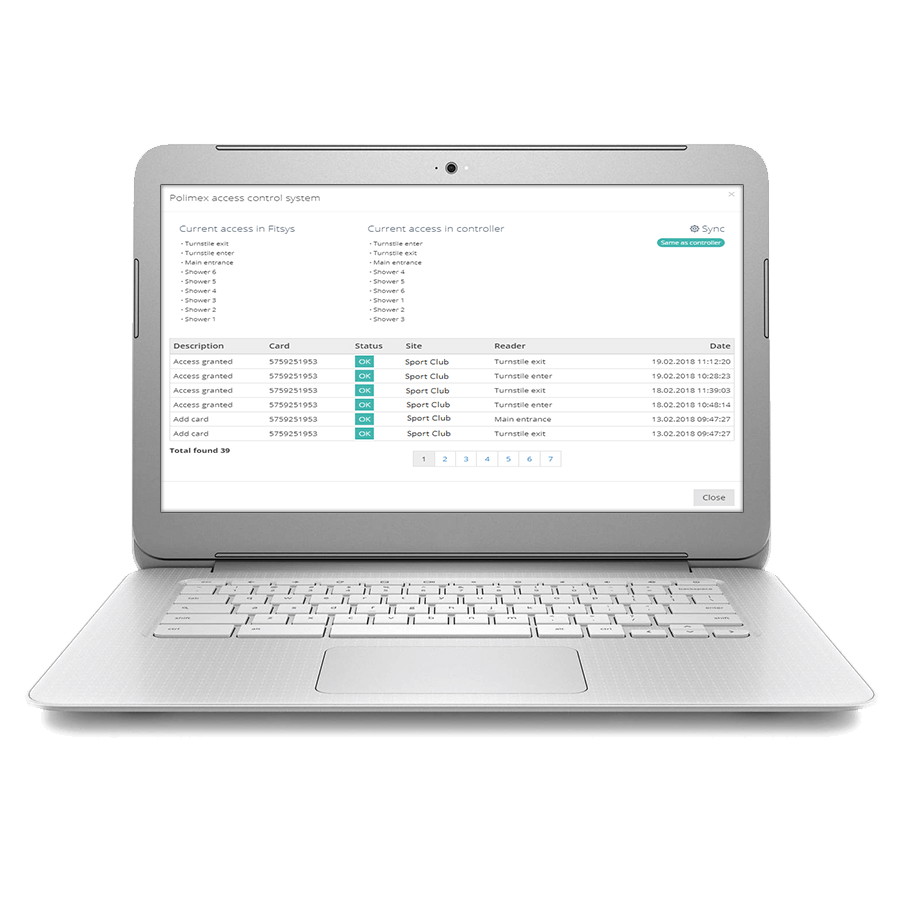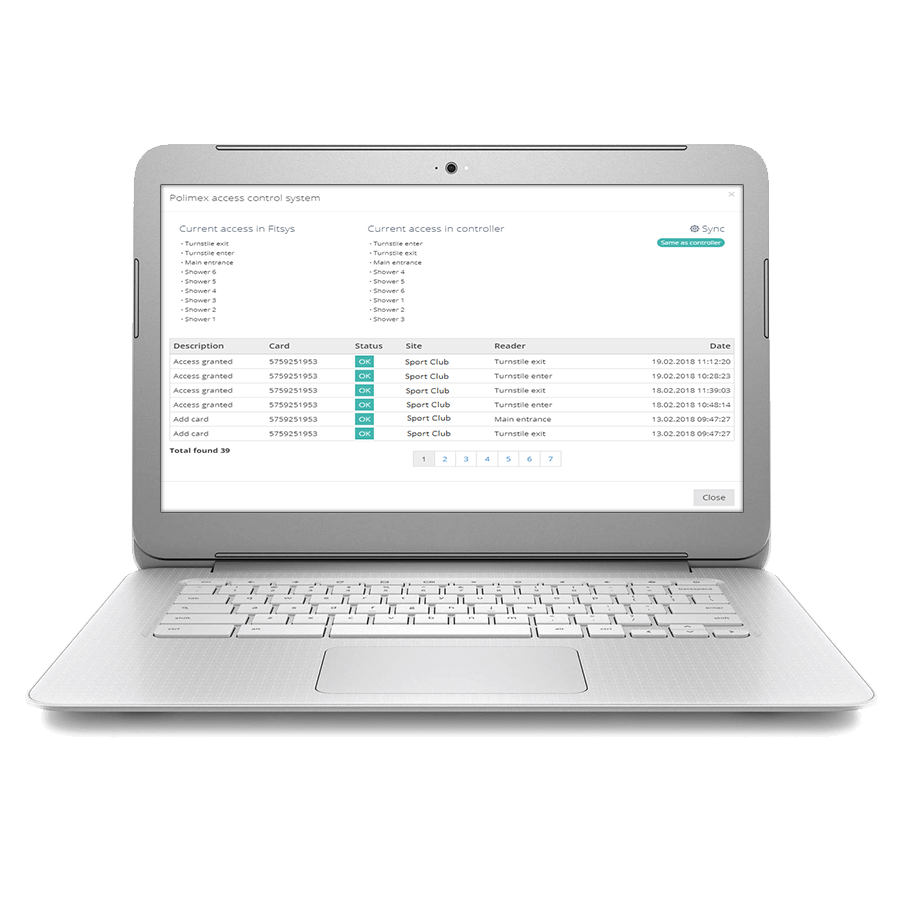 Automatic visit
Successful passage through a door can automatically take a visit from the client card.
Passage fee
Attempting to pass through a door may charge the customer and allow access or, if there is not enough cash in his account, deny it.
Control in real time 
Keep track of every doorway in real time. You have all the necessary information about the checked card – customer names, photo, account fees, door on which the card is marked, status of the transfer. To complete everything fitsys can take a snapshot in a second of each passing through the access point.
Reports and analytics 
---
Fitsys has numerous reports ready to be used to help you make business decisions. Reports in Fitsys are not endless tables that you have to process for hours to retrieve information. All reports can be exported in excel / pdf for easier processing, as well as filtered by any criteria, so you can quickly assess your business and its development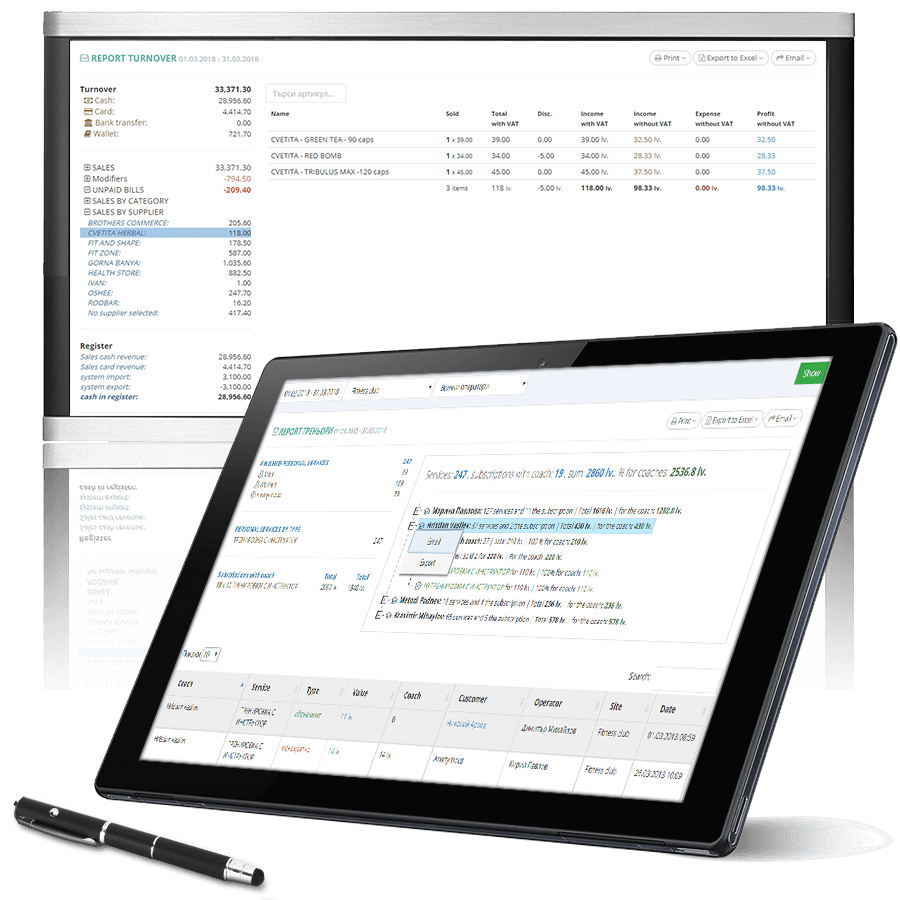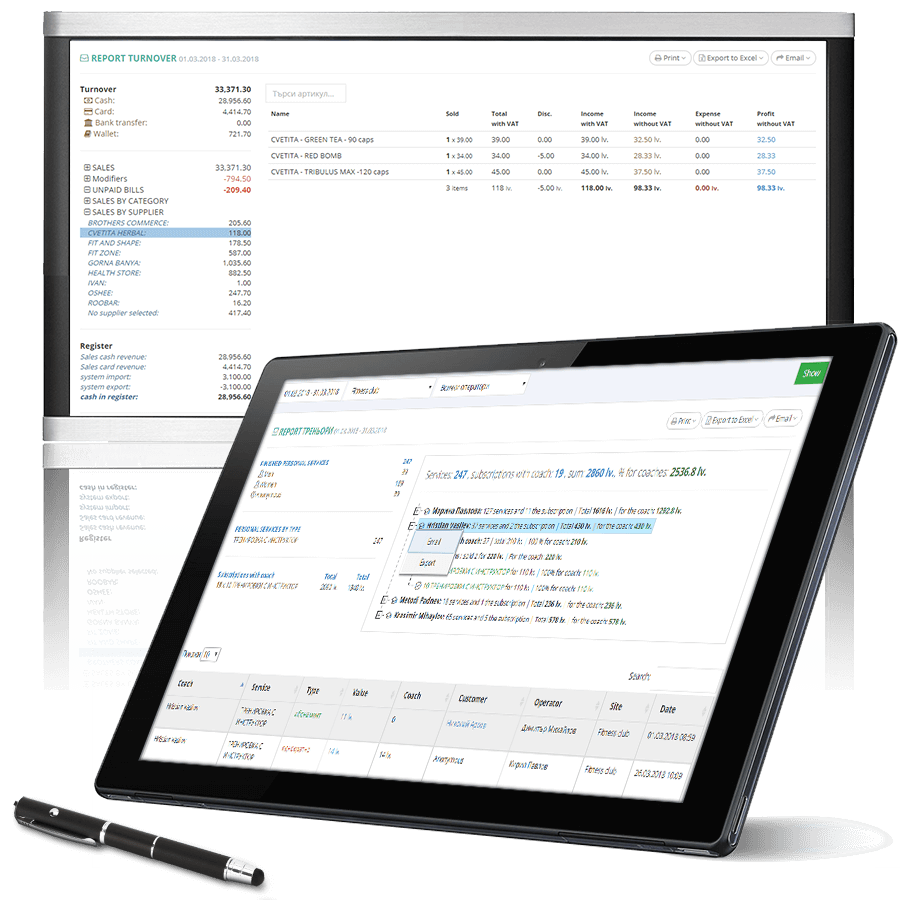 Reports at any time
You receive real-time SMS messages when an important event occurs for you, automatic sending of reports and analyzes according to criteria set by you.
Graphs and diagrams
With the help of graphs and charts you can track the performance of your business month by month, year by year in various areas such as workload, attendance, number of active subscriptions and much more.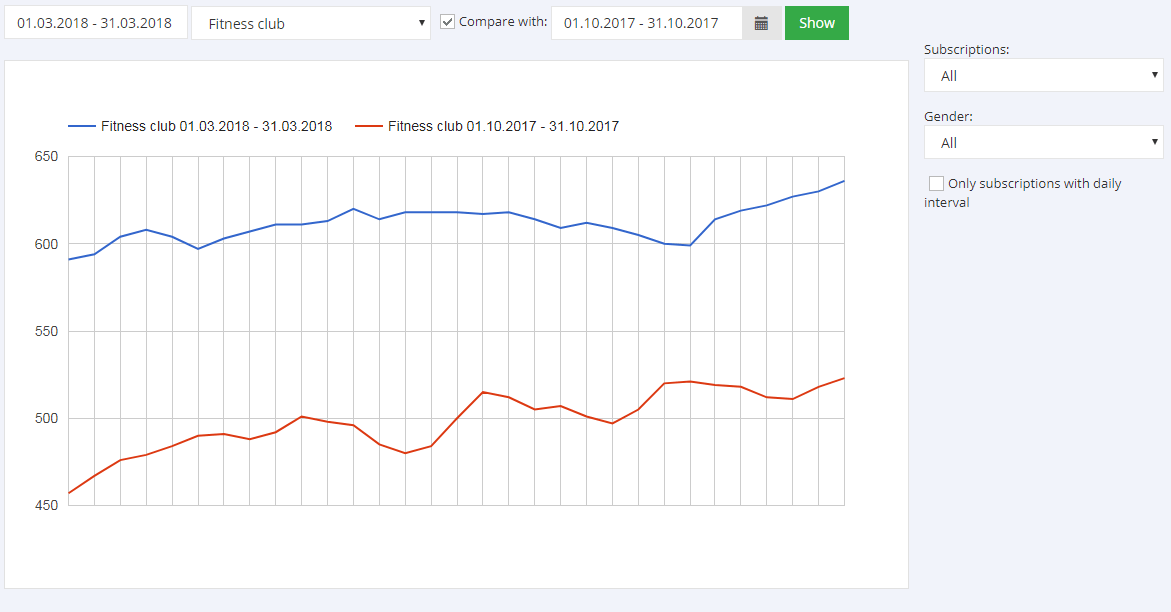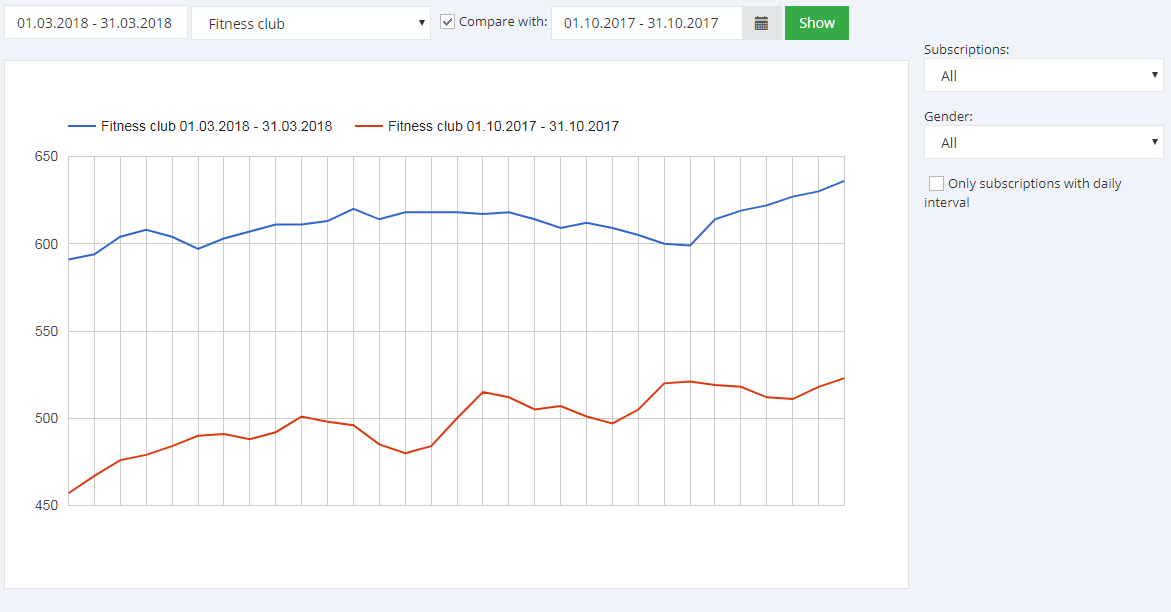 Payment by card 
---
Thanks to our partnership with Datecspay we can offer you a POS terminal with quick and easy online registration . With the integration of fitsys with the POS terminal, card payments are now made directly from the system without dialing the amount on the keyboard. This way payment is faster and eliminates errors.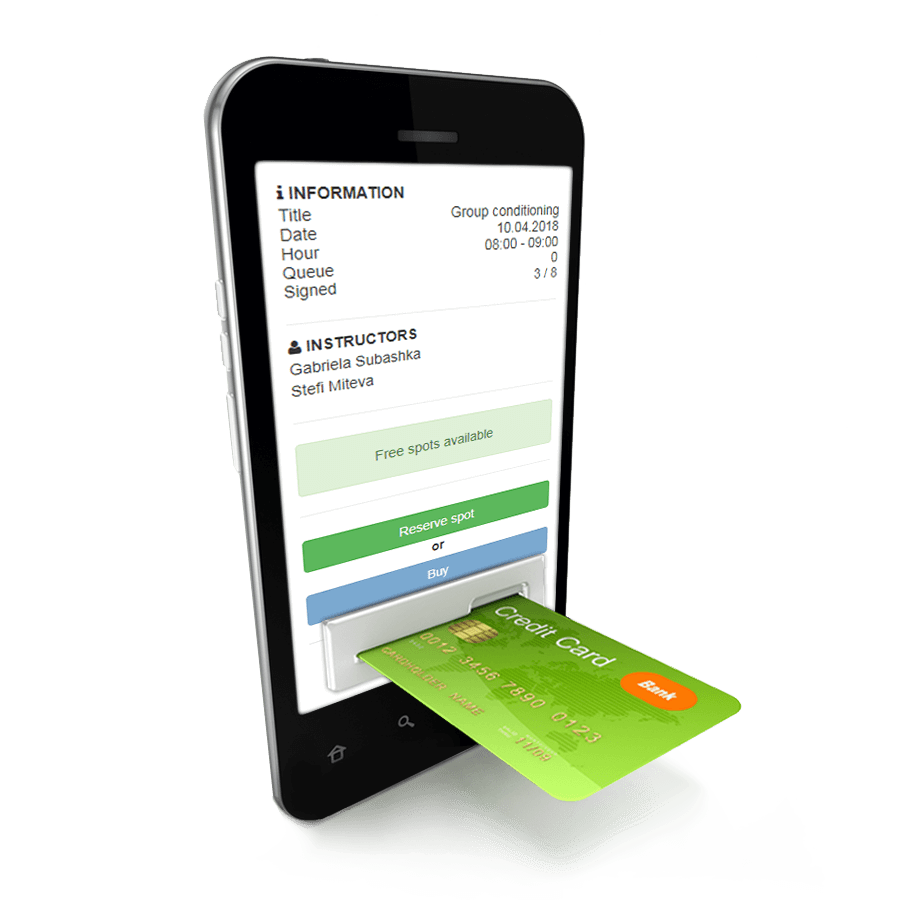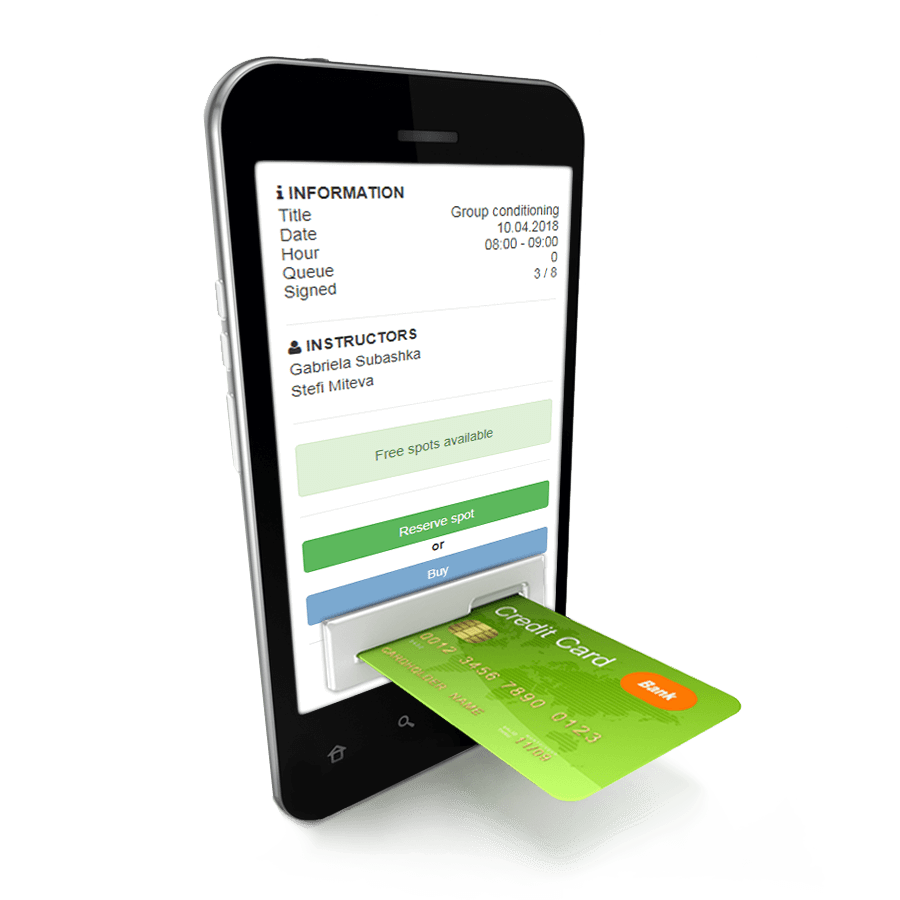 The POS terminal has no monthly or other hidden fees, and the money arrives the next day on the IBAN you specify. Transaction rates are determined by the monthly turnover for the previous month. The fee is between 1.3% for a turnover from 0 to 1000 BGN. up to 0.9% for turnover over BGN 10,000. A virtual payment system can also be integrated so that the customer can pay in advance, even without being at your site.
N-18 regulation
---
Before we tell you about the N-18 regulation, we need to introduce you to the abbreviation SUPTO, which you have probably already heard. SUPTO means – software for sales management in a commercial site. SUPTO is any software or software module, regardless of the technologies for its implementation, used to process information for sales of goods and / or services in a commercial site, for which there is an obligation to issue a fiscal receipt. If you are unsure whether the software you are currently using is SUPTO or not, take a look at this article.